Summer Road Trip
by Airgun Hobbyist
In June and July of 2017, we traveled thousands of miles to visit many in the airgun industry. Our first stop was Arkansas, where we visited a plethora of airgun manufacturers.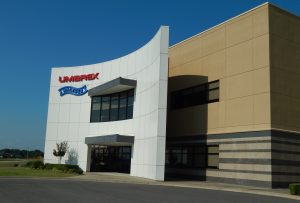 This year, we made our fifth visit to Umarex USA. What a day, we had the chance to shoot the new full auto BB replica of the German MP 40. Followed by visiting with Rossi Morreale, as American Airgunner episodes were being filmed.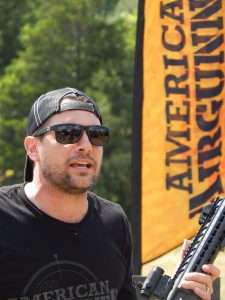 The next stop was at the Daisy Museum. We noticed that they had many new and updated displays from our prior visit. Then we headed out to the Daisy, Gamo, and BSA headquarters to view the expansion underway to increase the size of the facility.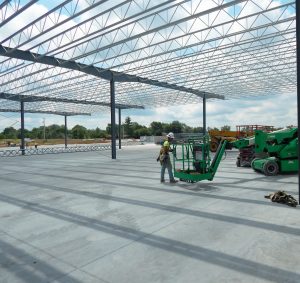 After that, we visited with the folks at HatsanUSA in their new building. Plus fired many new and upcoming airguns.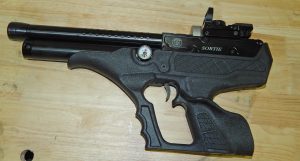 New on the "visit list" for this year was Bear River where we had the chance to see an airgun replica of a model that's popular in the firearms world, the S&W J frame and also a short barrel Schofield replica. Let's hope these come to the airgun market.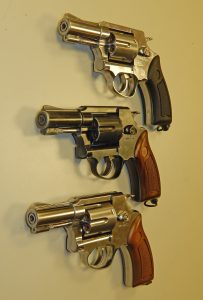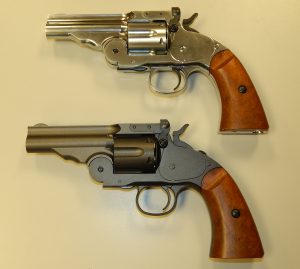 Then, it was time to settle in at the Daisy BB Gun Nationals for several days. We never stop being impressed with kids.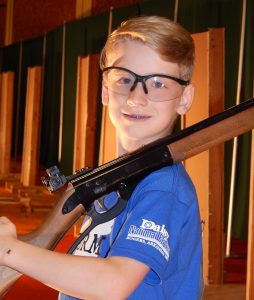 On July 4th, it was time to drive from Arkansas to Texas. It was not just a travel day, we also had a chance to have lunch with the "Godfather of airguns", Tom Gaylord. Later that night, we were invited to a impressive 4th of July get together put on by the nice people at Sun Optics USA.
The next morning, we visited Sun Optics USA at their facility and learned a few things about optics.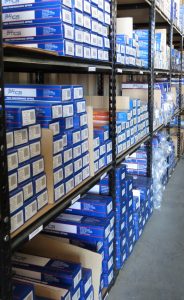 The last stop was at Airforce Airguns. It had been a few years since our last visit. We'd heard that they had built a new facility and we knew we were at the correct address just by the color scheme. We had a very nice visit with them, plus a tour of the new building.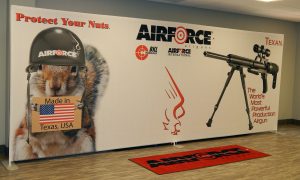 On the trip we viewed a lot of new and upcoming products. Hopefully some of them will be announced at SHOT in January.
We'd like to thank all the companies for allowing us to spend some quality time (plus trigger time) with them over the summer.