Hey, I've been looking for that!
by Sue Smith
Have you searched the internet for shooting products and not been able to find what you need? That's what has happened to me. Over the years, several items (shooting stools, carts, equipment covers, etc) that I would end up making it myself (ever been at a match and used a garbage bag to protect your airgun?). The one product that I was able to purchase from a friend was a shooting mat. My son shoots prone and he would come home covered in mud from a match. I didn't mind that he got dirty but cleaning up the car was a pain.
After years of searching for products for Field Target competition, I recently learned that many of the items that I was looking for, were all in one place, Creedmoor Sports (www.creedmoorsports.com)
I am thinking of switching classes from Hunter Class to Open Class. In Hunter Class, I can sit on almost anything but in Open class I'm limited to a seat no higher than six inches. I tried competing without a seat, but sitting in the dirt still made a mess in the car. Plus trying to sit comfortably on a tree root wasn't comfortable or easy.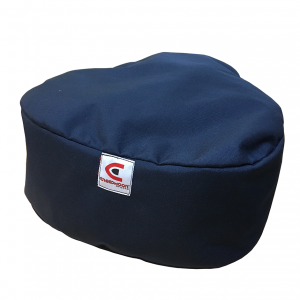 After a quick search of the Creedmoor Sports web site, I found the bum bag and said to myself "Hey, I've been looking for that." and clicked on "Add to cart".
To improve shooting while kneeling, I have been looking for kneeling rolls. At the matches, the knee rolls are available in the kneeling lanes. However, wearing woman's size six shoe, my feet are just too small for the kneeling rolls that the guys use and I don't get the extra stability of being able to put my toes down on the ground. I have tried the kneeling position without a kneeling roll, but I tend to slip more and my ankle cramps up a little. The kneeling roll I also found on the Creedmoor Sports web site and I thought to myself "I can purchase my own… and remove some of the filling to better fit me, add to cart".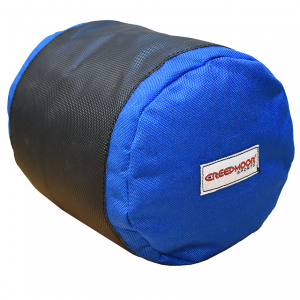 In the Open Class, I'm also allowed to use a shooting jacket. "Yep, they have them too" I said out loud. "Their web site also tells how to get the proper measurement to get the proper size. Add to cart."
Now that I've found what I was looking for, I'll put them to use in practice sessions and competition.
Subscribe to Airgun Hobbyist Magazine today!