Talon Grips
by Airgun Hobbyist
An article titled "Flexed Trigger Finger Register Rationale" by Massad Ayoob was published in the April 2018 issue of Airgun Hobbyist. In the article, Mas describes placement of the trigger finger on the firearm's frame, when the trigger finger is not on the trigger. An example of a felt index point, is a frame screw on the side of a S&W revolver.
Since then, we've learned of a product called "Trigger Index Points" from Talon Grips. This product is a piece of rubber type material that adheres to the grips frame or slide to create a felt index point and helps teach good habits for trigger finger placement when it is not on the trigger.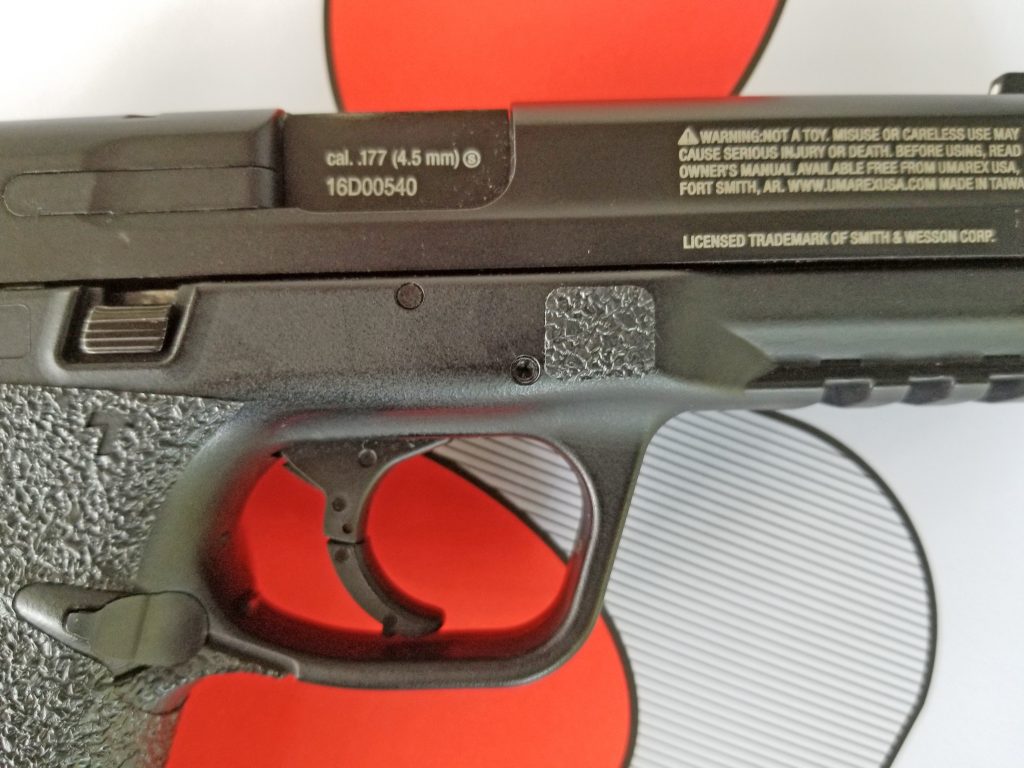 Installation of the index point is easy. First, the area is cleaned with an included alcohol prep-pad, next the backing is peeled off and the index point is placed in position. Lastly, the location that the index point is installed and heated with a hair dryer.
While designed for firearms, we installed the rubber trigger index point on an airgun replica of a S&W M&P 40. At the same time, we carefully installed a set of Talon Grips on the airgun's grip frame, following the included detailed instructions. Since this airgun replica features a removable magazine that also contains the valve system, we knew the seals would not effected by the heat of the hair dryer.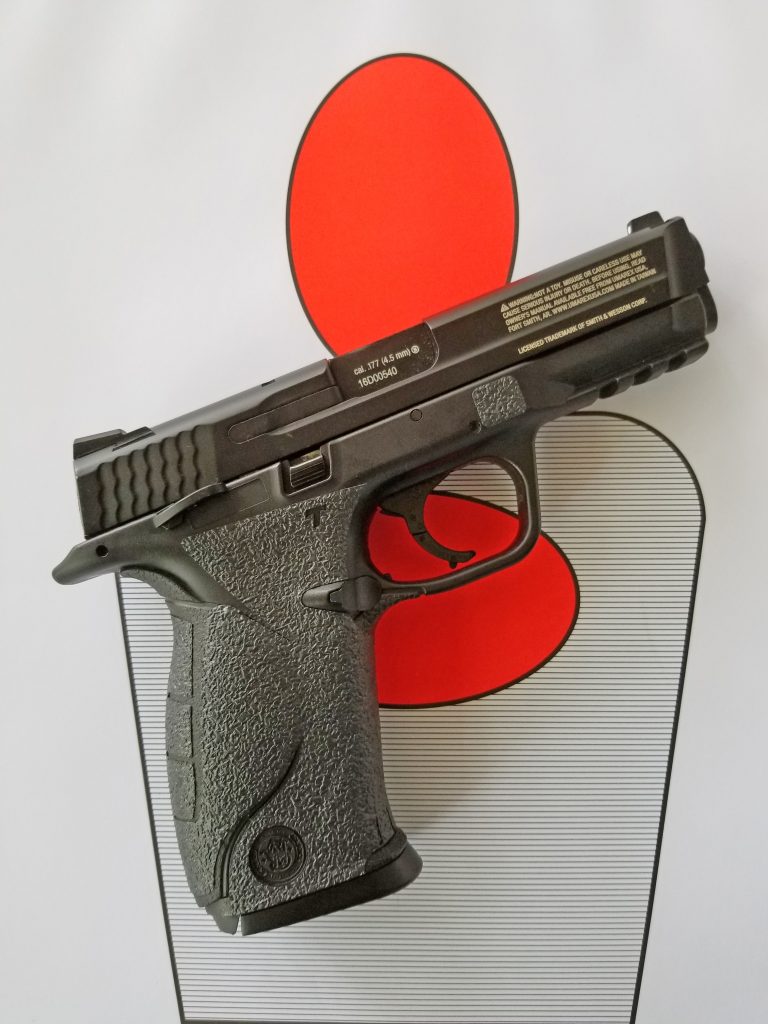 After installation, the grip felt more "grippy". By that, we mean the rubber material feels like it "grips" to the skin on the hand, for a more secure grip. Talon Grips offers their products in few colors choices including black and moss. For more information on Talon Grips, visit: talongungrips.com
Subscribe to Airgun Hobbyist Magazine today!