Remington  Model 1875 Replica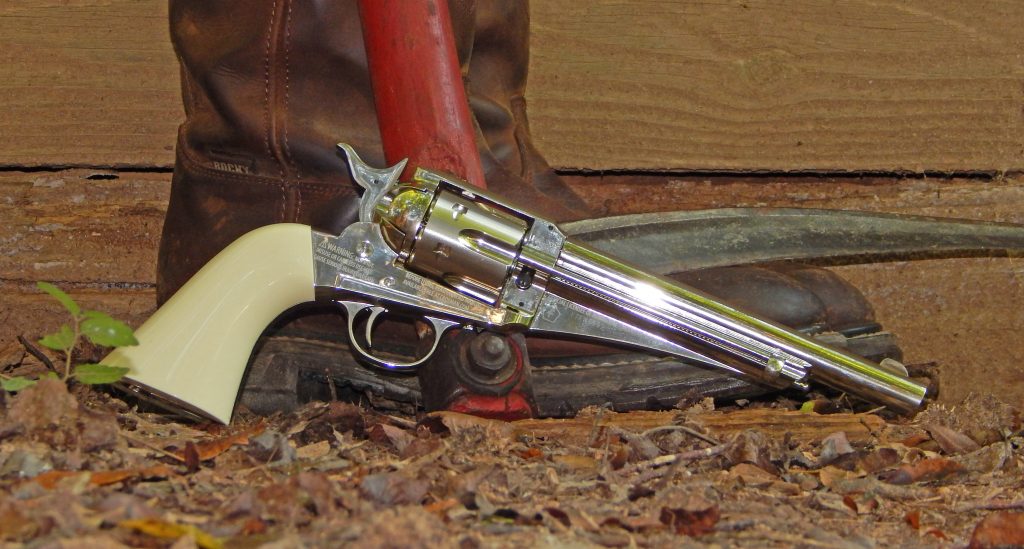 by Benjamin Smith
While not as famous as the Colt Single Action Army, aka Colt Peacemaker, the Remington Model 1875 also had a following. In the old west, Frank James, of the James gang, carried a .44-40 caliber 1875 Remington. Today, the Model 1875 can be seen, used by character Jack Horne in the movie "The Magnificent Seven".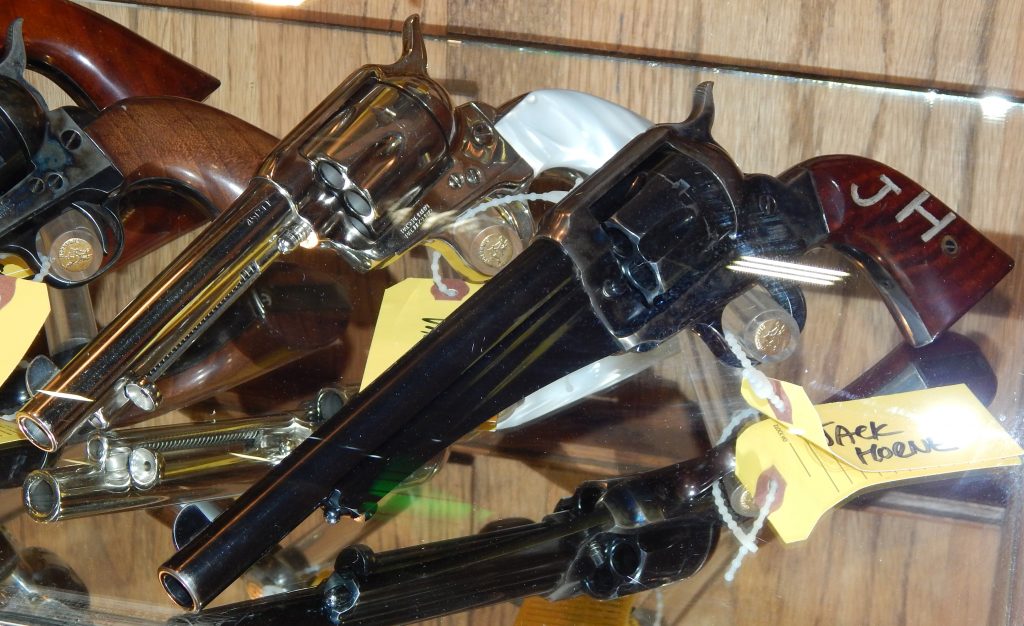 The Model 1875 Remington was based of the Model 1858 cap and ball revolver and was designed to compete with the 1873 Colt. The Model 1875 kept the appearance of the 1858, but added a loading gate and ejecting rod, that are both located on the right side of the revolver.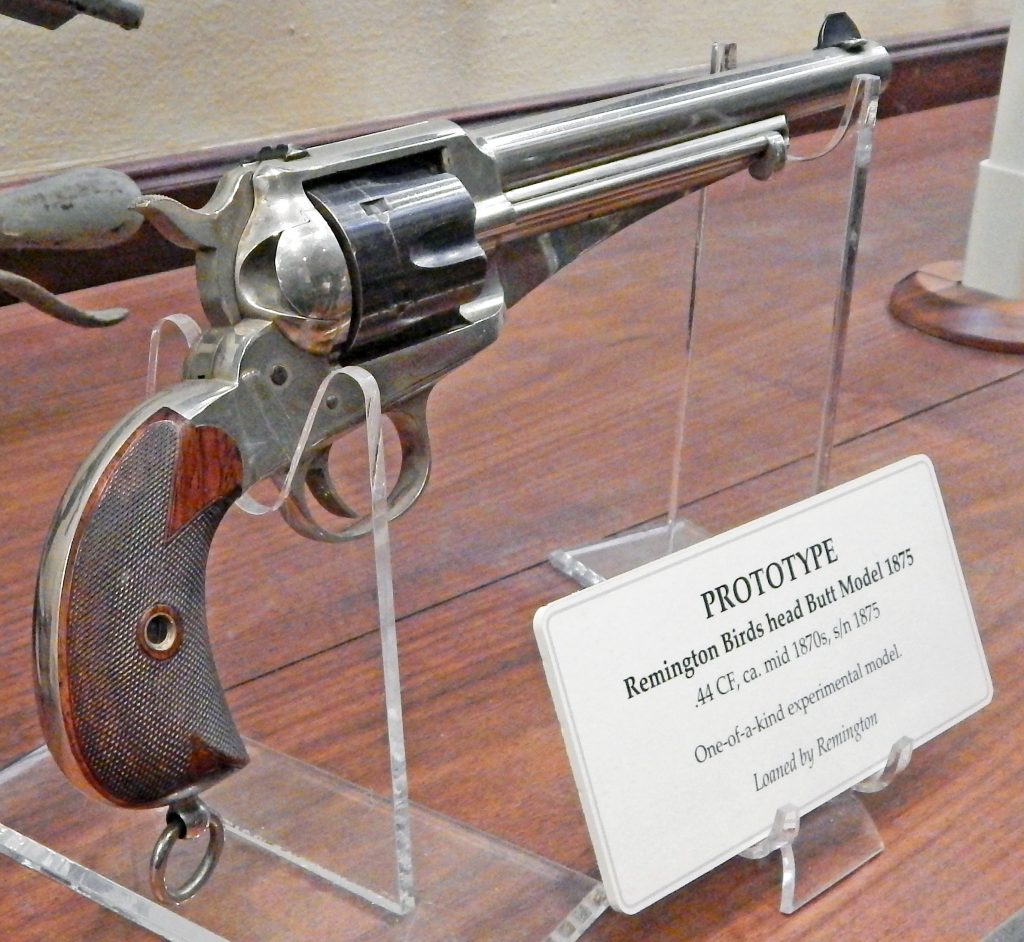 Being a fan of "Cowboy guns", I had to add this Crosman Model 1875 replica air pistol to my airgun collection that includes multiple Umarex Colt Peacemakers replicas, Walther Lever Action air rifle, plus a Schofield replica air pistol from Bear River, LLC.
Similar to the other "Cowboy gun" replicas in my collection, the Model 1875 comes with six BB cartridges, but also includes six .177 caliber pellet cartridges. On both styles of cartridges, the ammo is loaded in the "primer" end of the cartridge.
The velocity depended on if I fired steel BBs or lead pellets. The 5.1 grain steel BBs moved at 430 fps out of the smooth bore barrel. That was over 100 fps faster than the 7.5 grain lead pellets at 315 fps. However, for plinking, I found the pellets were more accurate.
The grip is larger than on the Peacemaker, and also houses a 12 gram CO2cartridge. I found that I could get 66 usable shots before noticeable power loss.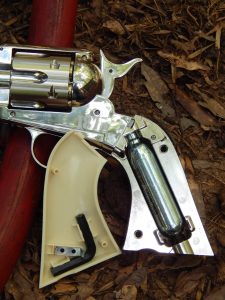 A cool feature is that the cylinder is removable and can be swapped out, similar to what Clint Eastwood did in "Pale Rider", carrying several pre-loaded cylinders for his Remington 1858. Let's hope extra cylinders will be available.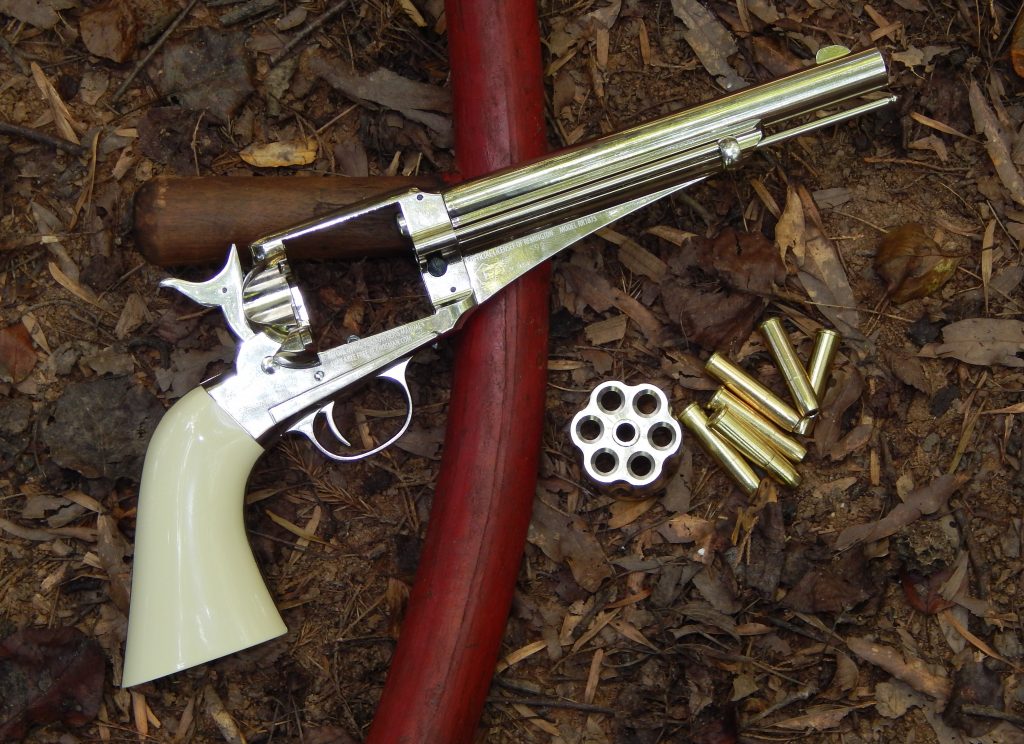 There are a few visual differences on the airgun replica compared to the firearm. One such difference is the grip and lack of a grip screw. I also wish the "1875" on the frame was not so large, in my opinion, it detracts for the appearance.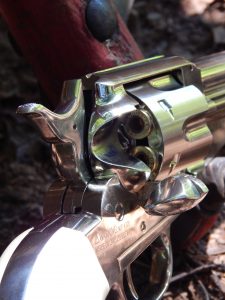 I found the Crosman airgun replica of the 1875 compliments my collection very well. Hopefully we'll see even more replicas of classic western firearms.
Subscribe to Airgun Hobbyist Magazine today!